Skip to Main Content
It looks like you're using Internet Explorer 11 or older. This website works best with modern browsers such as the latest versions of Chrome, Firefox, Safari, and Edge. If you continue with this browser, you may see unexpected results.
Welcome
Welcome to the Electronic Music LibGuide. Contained herein is a plethora of resources to help you learn more about electronic and computer music. We encourage you to explore this Guide, which is full of basic information, research assistance, and hidden gems.
If you have any questions, please ask Scott Pfitzinger, the Access Services Librarian whose contact info is in the right-hand column.
UW-L Course
Related course offered through the UWL Department of Music:
MUS 333 - Electronic Music
Basic principles and theory of the generation and modification of acoustical wave-forms by electronic means.
Computer Music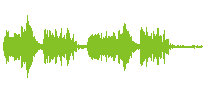 Recommended Reading (General)
Help is Available - Ask a Librarian
Librarians can help you learn to make the most of the information resources, tools, and services of Murphy Library and beyond!
Weekdays & Sunday afternoons (fall/spring):
Any time (year-round):
---
Local history and/or archives research? Special Collections / Area Research Center specialists are available!